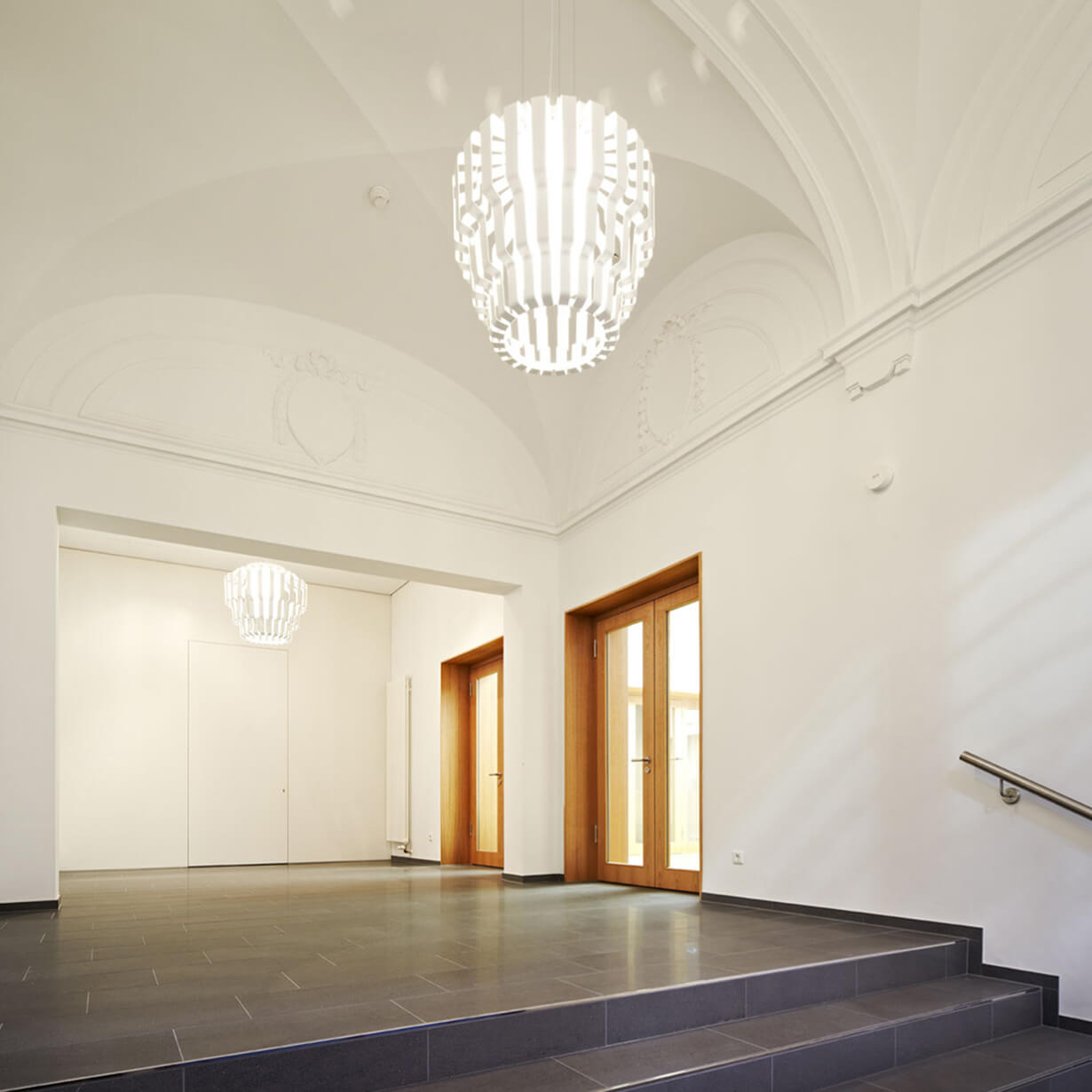 Entwurf für HPP Architekten
Düsseldorf
Januar 2013
Ein denkmalgeschütztes Gebäude im Stil der Neurenaissance wird saniert und um einen Vortragssaal für ca. 80 Personen erweitert. Es wird als Wissenschafts-, Bildungs- und Beratungszentrum der Universität genutzt.
Das Projekt ist ein Beispiel für die gelungene Zusammenarbeit zwischen Architekten und Innenarchitekten im Netzwerk. Jeder konzentriert sich in der Planung auf seine Kernkompetenz. Die Ergebnisse werden
zusammengeführt und dem Bauherrn gemeinsam präsentiert.
Concept for HPP architects
Dusseldorf
January 2013

A listed building in the style of neo-renaissance is being renovated and an auditorium for around 80 people is added. It is used as a center for science, education and consulting by the university. The project is an example for successful collaboration of interior architects and architects in the network. Each one focuses on their core competence when planning. Results are put together and jointly presented to the client.
Fotocredits: Sigurd Steinprinz