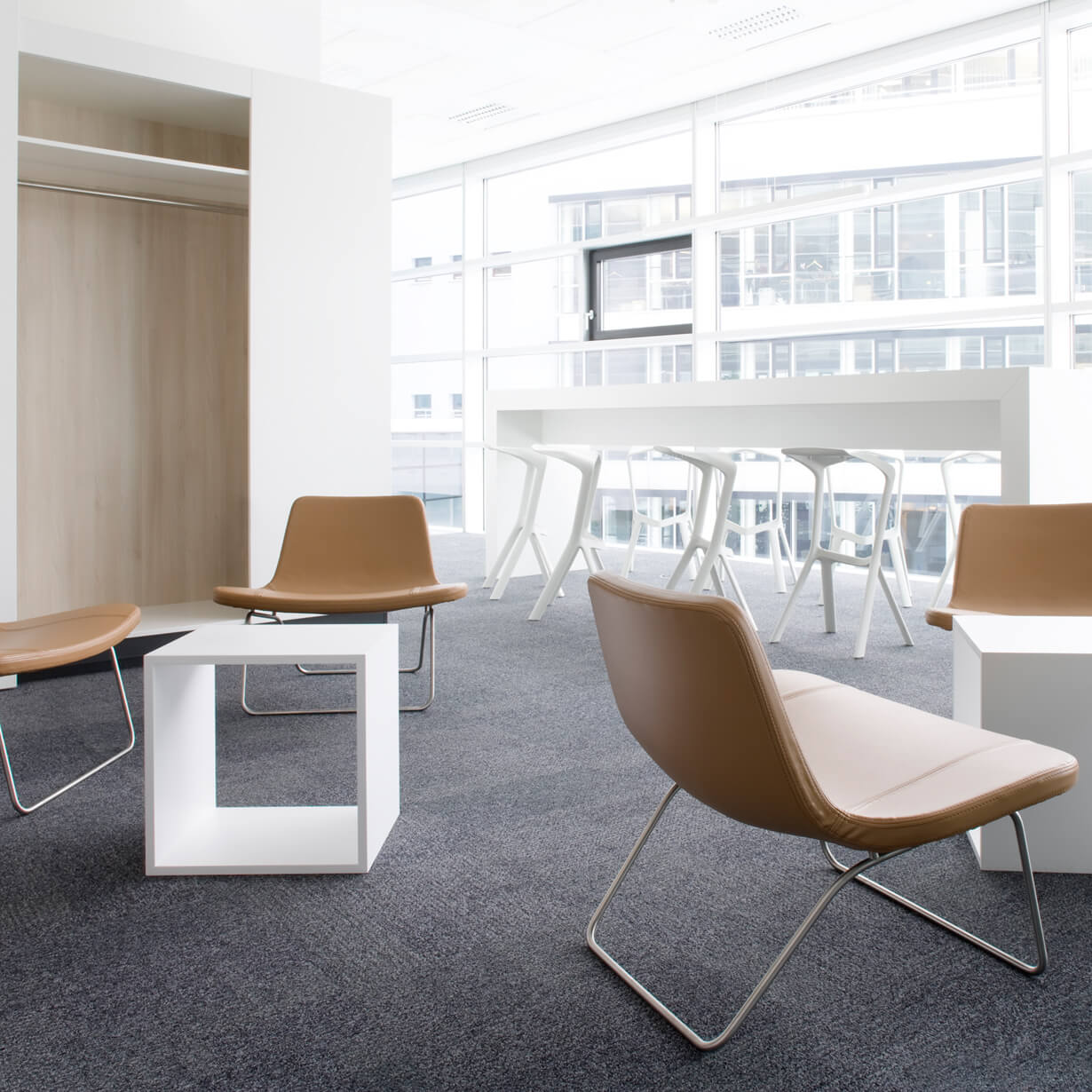 Nachrichtenredaktion mit Fernsehstudio
München
Nov 2008 – Apr 2010
Die Arbeit in einer Nachrichtenredaktion ist sehr komplex:
Beiträge bayernweit recherchieren, vor Ort aufzeichnen, in der Redaktion schneiden und vertonen und täglich um 17.30 Uhr aus dem eigenen Studio live senden.
Die planerische Herausforderung: räumliche und akustische Trennung von Bereichen trotz Aufrechterhaltung der wichtigen Sichtbezüge. Durch den Einsatz akustisch wirksamer Materialien für die Büromöbel und die Trennwände, durch eine Höhenstaffelung der Möbel und durch eine spezifische Anordnung der Arbeitsplätze wurde der Großraum zoniert. Die optisch sehr hell und neutral gehaltenen Räume schaffen Ruhe und wirken somit dem hektischen Treiben in der Redaktion entgegen. Und so läuft die Sendung das ganze Jahr über, täglich um 17.30 Uhr.
Newsroom with TV studio
Munich
Nov 2008 – April 2010

Working in a newsroom is very complex – researching articles throughout Bavaria, recording on site, editing and adding sound at the editorial department and go live daily at 5:30pm from the own studio. The planning challenge: spacial and acoustic division of areas despite of maintaining important visual reference points. By using acoustically effective materials for the office furniture and partition walls, by height differentiation of the furniture and a specific arrangement of work stations the greater area gained zoning. Spaces kept visually bright and neutral create tranquillity and counter the hectic hustle of the newsroom. Thus the show runs all year long, 5.30pm daily.
Fotocredits: Andreas Hoernisch