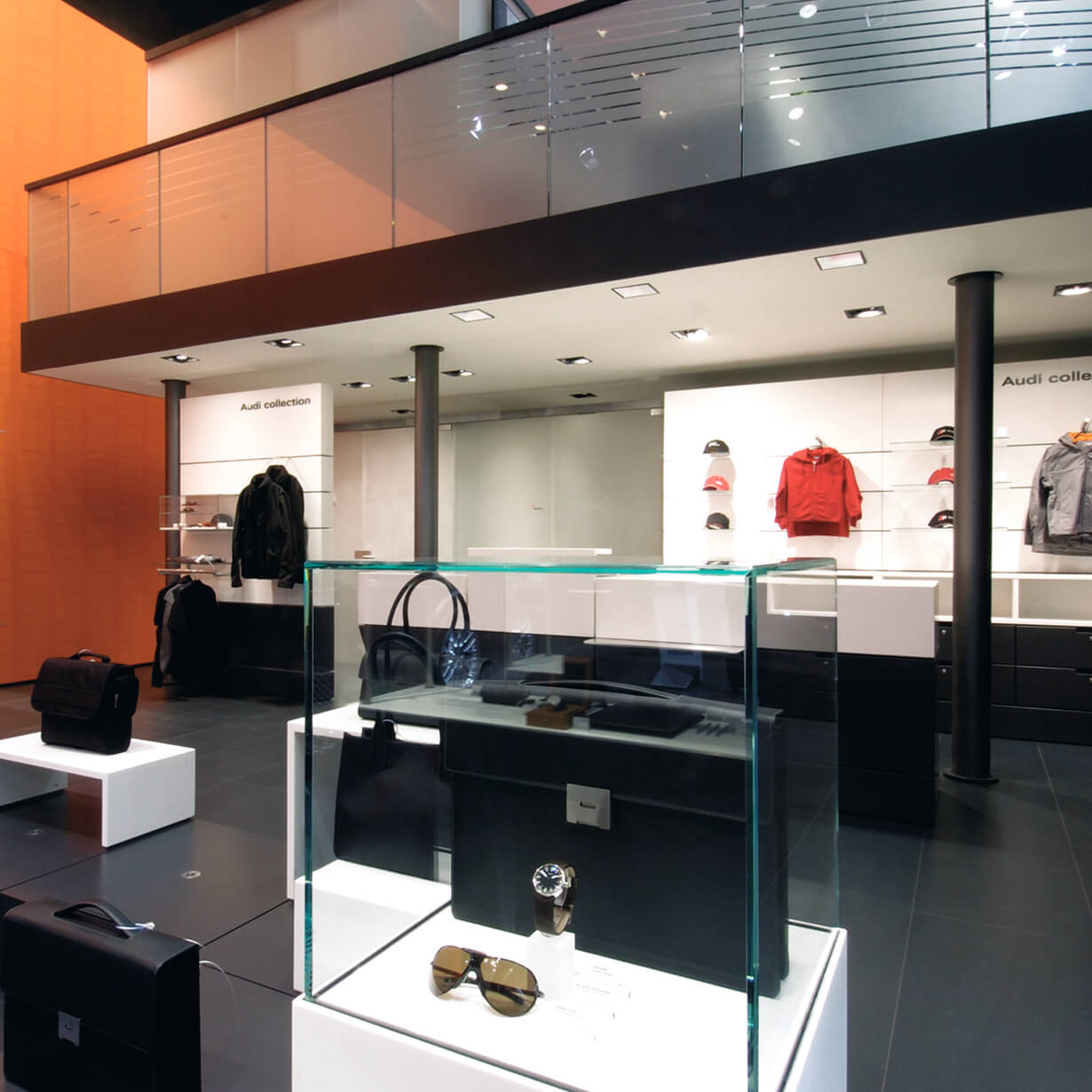 Entwicklung des internationalen Shopkonzepts der quattro GmbH, für Oettle Ferber Associates
München
Nov 2006 – Mrz 2007
Das Auto, ok, dazu eine Jacke für den Fahrer und eine Sonnenbrille für die Fahrerin. Der Lifestyle zum Lenkrad also.
Bestens verpackt sind die kleinen und großen Freuden in dem neuen Shopkonzept der quattro GmbH, das sich auf allen internationalen Automobilmessen auf den Messeständen von Audi wieder findet.
Die Farb- und Formgebung wurde aus dem Stil des IMCs (International Motorshow Concept) entwickelt. Natürlich zählt auch hier der hohe Anspruch an die Detail- und Materialqualität.
Design of the international shop concept of quattro GmbH, for Oettle Ferber Associates
Munich
Nov 2006 – March 2007

The car, fine, with a jacket for him and sunglasses for her. The lifestyle accompanying the steering wheel.
Well packaged are the small and the great pleasures in the new shop concept of quattro GmbH, which can be found at all international automobile fairs in the showroom of Audi. The color scheme and design was developed from the style of the IMC (Int. Motor Show Concept). Of course, what counts here is the high demand of quality in detail and material.
Fotocredits: Oettle Ferber Associates