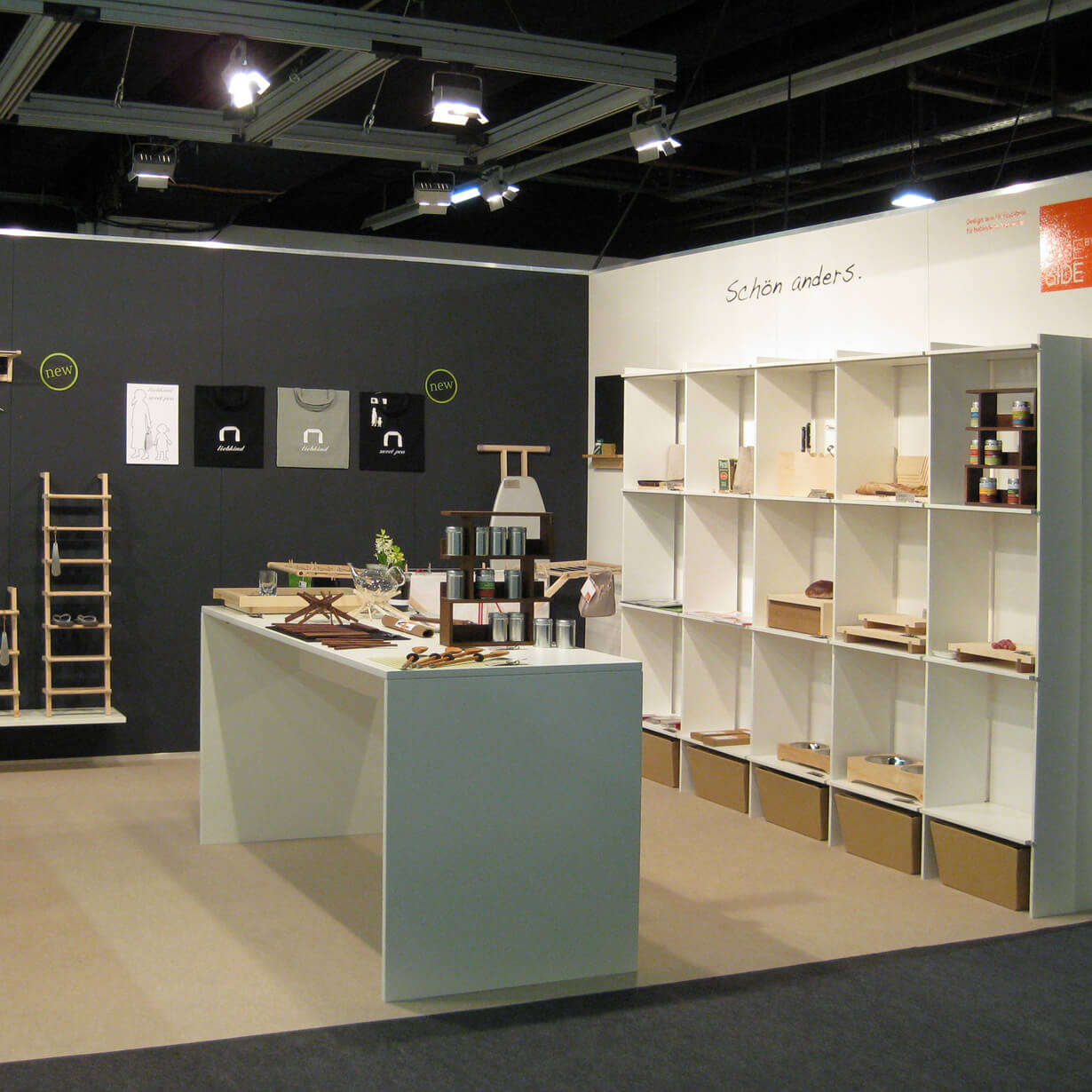 Side by Side
Gestaltung eines Messeauftrittes
München
Aug – Nov 2008
Side by Side ist der Markenname der Designkollektion der Caritas Wendelstein Werkstätten.
Diese Werkstätten arbeiten mit 120 Menschen mit Behinderung und produzieren sehr wertige, schlichte und pure Gebrauchsgegenstände – ganz unser Geschmack!
Diese tollen Produkte angemessen zu präsentieren war die gestellte Aufgabe. Für einen Kunden zu arbeiten, der das gleiche Designverständnis hat wie wir fällt die Lösung der Aufgabe nicht schwer.
Side by Side
Design of a fair presentation
Munich
Aug – Nov 2008

Side by side is the brand name of the Caritas Wendelstein Workshops' design collection.
These workshops work with 120 disabled people and produce very valuable, simple and pure articles of daily use – just how we like it!
To present these great products accordingly was the task. To work with a client who has the same understanding of design as us makes finding an solution easy.
Fotocredits: meierei