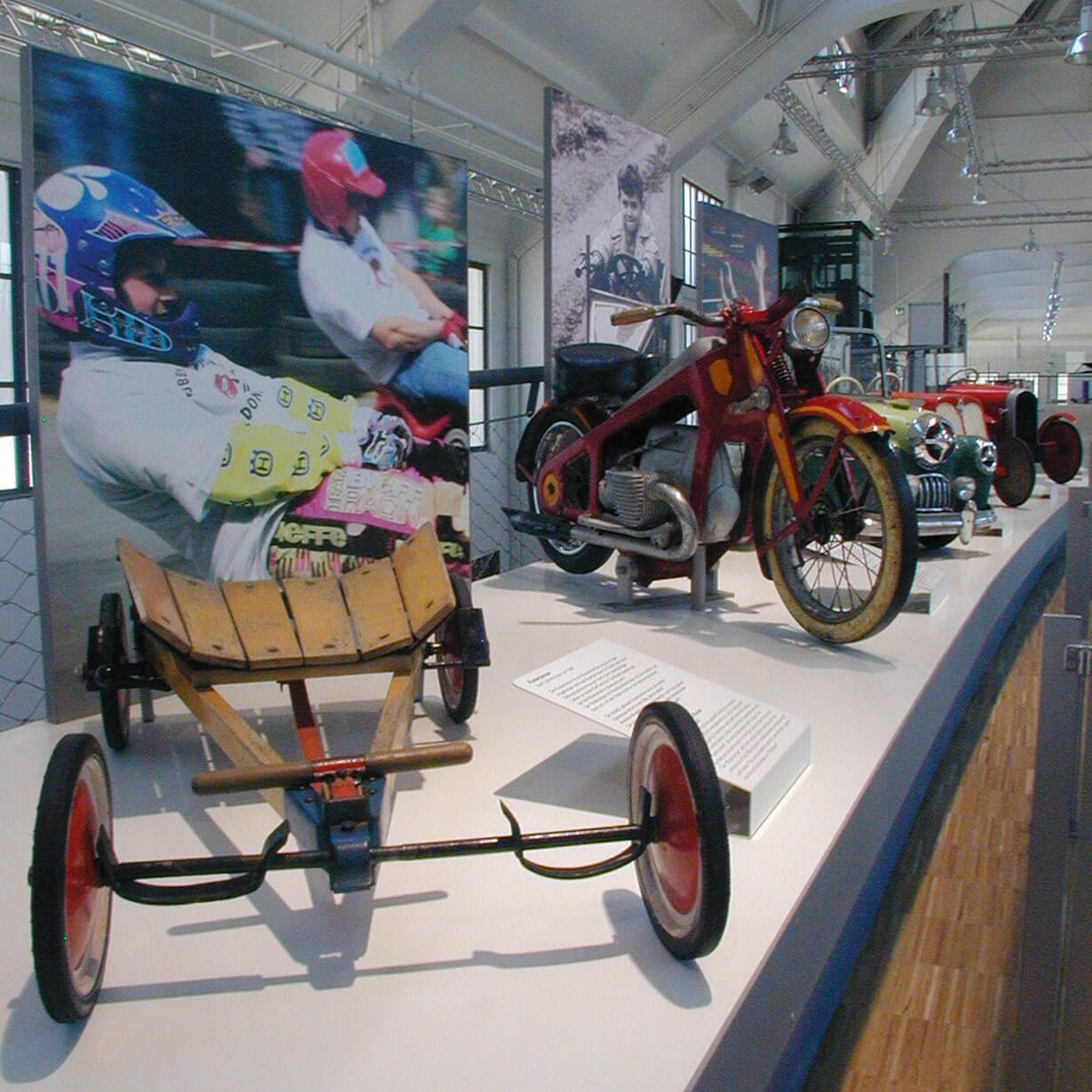 Halle 3 "Mobilität und Technik"
Projektgemeinschaft Brodbeck-Egger-Utzmeier
München
Mai 2003
Das weltbekannte Deutsche Museum hat sich erweitert und die denkmalgeschützten Hallen der alten Messe bezogen. Für die Ausstellungsgestaltung wurde ein Parcours auf zwei Ebenen entwickelt, der die Halle großzügig erschließt und auf verschiedenen Niveaus die Geschichte der Mobilität, vom Fußabdruck bis hin zum Rennwagen, nahe bringt. Die technische Anmutung der Einbauten betont die Exponate und die Mechanik, die stets hinter dem Antrieb steckt, schneller zu sein.
Hall 3 "mobility and technology"
project cooperation Brodbeck-Egger-Utzmeier
Munich
Jun 1999 – May 2003

The worldwide known 'Deutsches Museum Munich' has expanded and moved into the listed halls of the old fair. For the design of the exhibition, a parcour was developed on two levels, generously opening up the hall and informing the visitors about the history of mobility, from footprint to racecar on different intellectual levels. The technical impression of the built-in components emphasizes the exhibits and mechanics which are constantly behind the impulse to be faster.
Fotocredits: Andreas Hoernisch