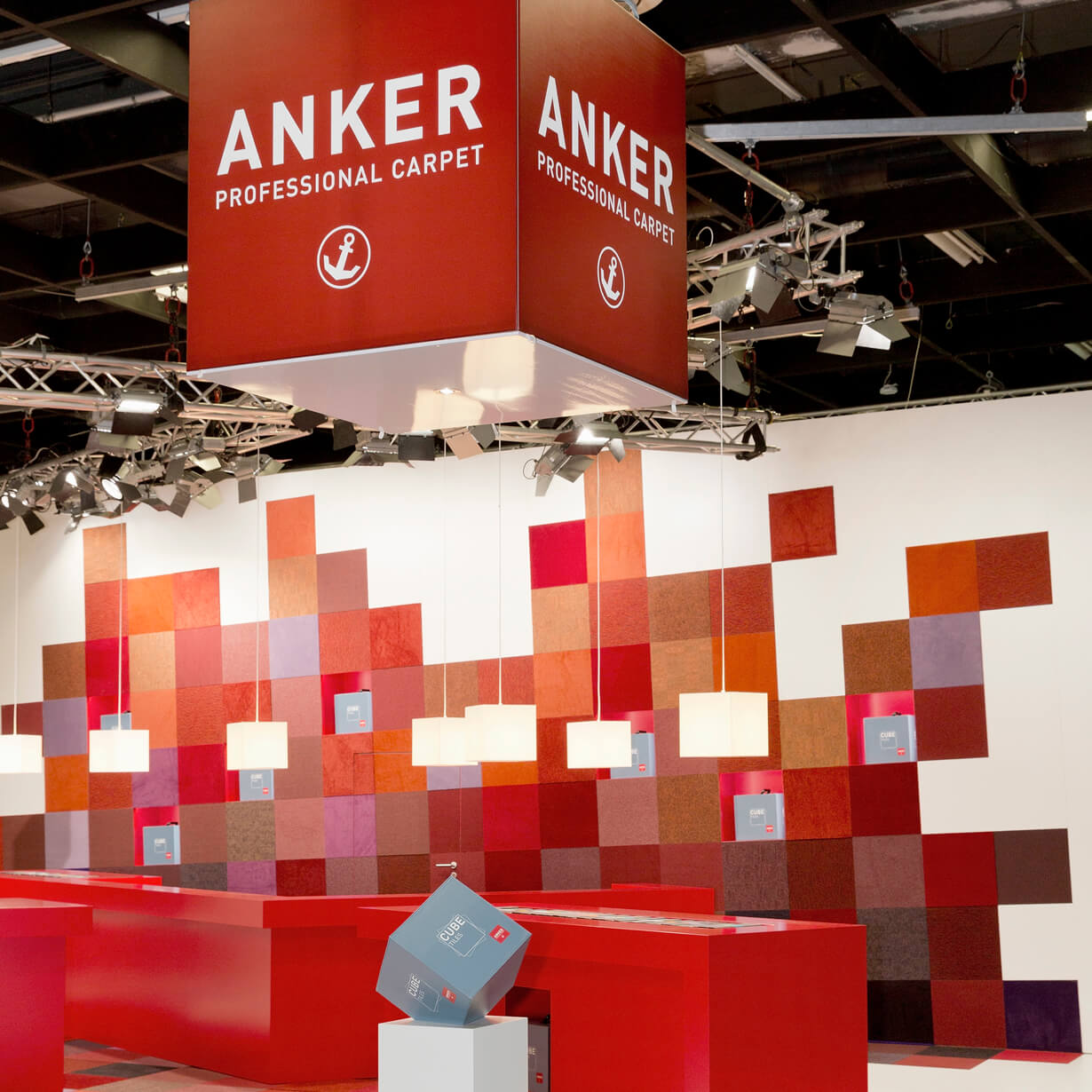 Messestand für Anker Teppichboden
Orgatec, Köln 2016
BAU, München 2017
Die Teppichfliese als solche verstrahlt noch keinen besonderen optischen Reiz. Es sei denn, sie wird provokativ und ungewohnt präsentiert. Dann wird aus einem 50 x 50 cm Raster ein aufregendes Pixelbild, ein Hingucker und Magnet. Auf der Orgatec sind die spannensten Kunden für Anker die kreativen Planer wie z.B. Innenarchitekten und Architekten. Diese Spezie reagiert auf optische Reize und freut sich dann doppelt, wenn am Ziel auch noch eine rote Anker-Bar steht, an der man sich entspannt inspirieren und informieren lassen kann. "A place to be" und vor allem "A place to remember", sprich "A company to remember"!
Exhibition stand for Anker carpet floors
Orgatec fair, Cologne 2016
Bau Fair, Munich 2017

A carpet tile by itself doesn't quite radiate a special visual appeal. That is until it is presented provocatively and unfamiliarly. Then, a 50 x 50cm grid becomes an exciting pixel picture, an eye catcher and a magnet. At Orgatec, creative planners such as interior architects and architects are the most exciting clients for Anker. This species reacts to visual attractions and is even happier, when a red Anker bar is at the destination, where one can be calmly inspired and informed. A "place to be" but even more so "a place to remember", thus "a company to remember"!
Fotocredits: Anker