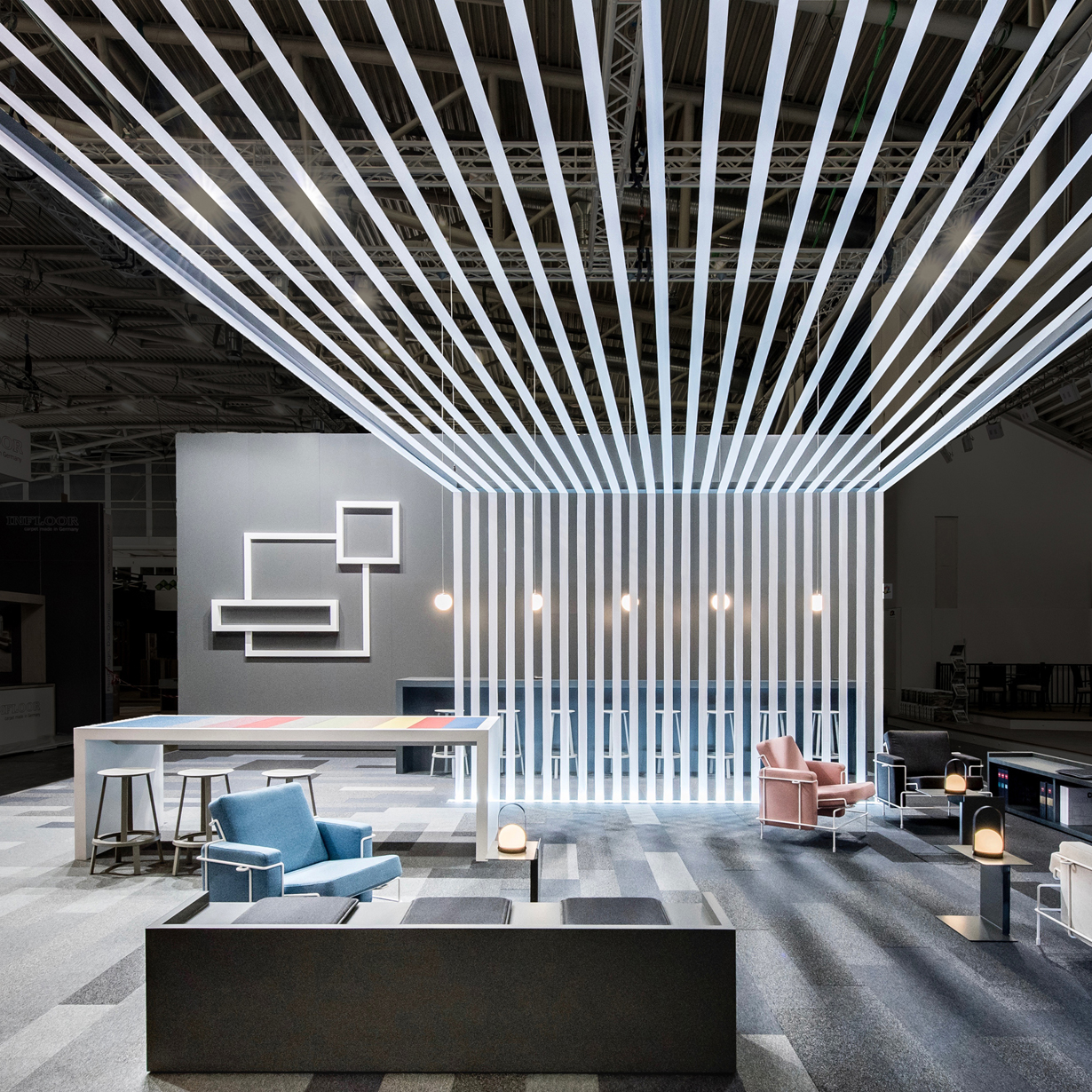 Messestand für Anker Teppichboden BAU
München 2019
Die Storyline des Messeauftrittes von Anker erzählt zwei Geschichten: Die der Tradition in Form eines symbolischen Webstuhles, der für das lange Bestehen der deutschen Teppichweberei in Düren steht und die Faszination dieses Handwerks vermittelt. Die andere Geschichte ist die von "Core Modular", einem neuem Formatmix der Teppichfliesen, die den Gestaltern viel Spielraum bei der Verlegung lassen und sich in eleganten Grau- und Schwarztönen über Stand ausbreiten. Dem beiseite gestellt sind die modern verspielten Möbel von Konstantin Grcic, die ein klares Bekenntnis zum neuen Design bekunden und den Bogen aufmachen für ein kreatives Handling der Teppichfliese.
booth for Anker Teppichboden BAU
Munich 2019
The storyline of the exhibition appearance tells two stories: The story of the tradition in form of a symbolic loom, which stands for the long-lasting german carpet weaving in Düren and conveys a fascination of this craft. Secondly there is a story of "Core Modular", a new format mixture of carpet tiles which leave a margin to the designers in laying. The elegant grey and black shade fans out over the booth. Modernly playful furniture by Konstantin Grcic are set to one side. They show a clear confession to modern design and open the door to creative handling of carpet tiles. 
Fotocredits: Brigitte Aiblinger