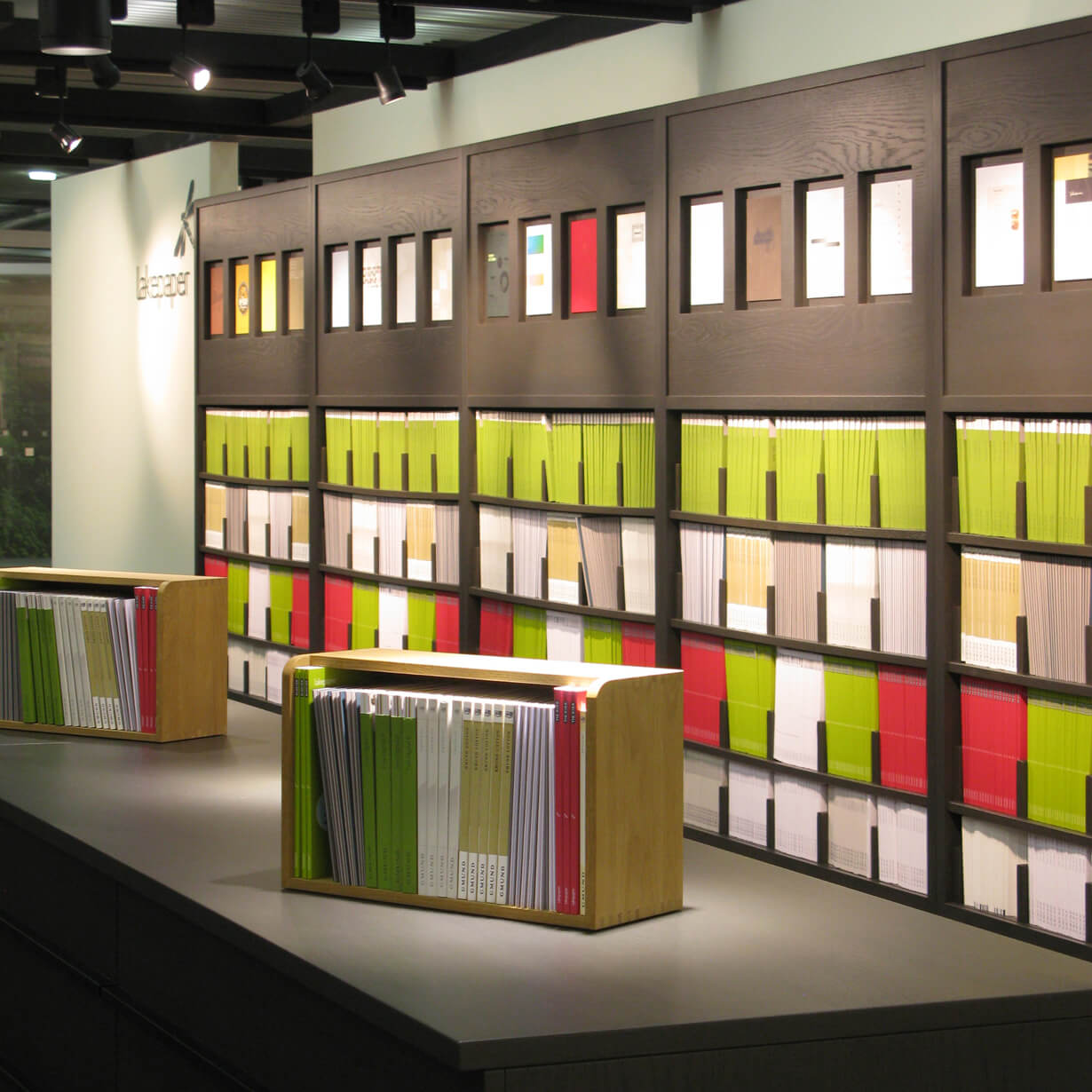 Büttenpapierfabrik Gmund
Messeauftritt Drupa
Düsseldorf
Jan – Mai 2012
Papier – eines der schönsten Materialien der Welt. Im bayerischen Gmund am Tegernsee werden seit fast 200 Jahren die edelsten Papiere in traditioneller Weise von Hand hergestellt und weltweit exklusiv verkauft.
Um diesen hochwertigen bayerischen Exportartikel dem internationalem Publikum unter die Nase zu halten präsentiert sich die Büttenpapierfabrik Gmund auf der weltweit wichtigsten Druck- und Papiermesse Drupa, die alle 5 Jahre in Düsseldorf zelebriert wird. Die Faszination von Papier wurde durch Faltpapierwände materialisiert. Hunderte von Papierbögen fächern sich über die Wände des Messestandes und laden ein, das Material anzufassen und einzutauchen in die Gmund-Welt.
Büttenpapierfabrik Gmund
fair presentation Drupa
Düsseldorf
Jan – May 2012

Paper – one of the most beautiful materials of the world. For almost 200 years the most precious papers have been created in Gmund at Lake Tegernsee/Bavaria – handmade, following tradition and sold exclusively worldwide. To rub this high-quality Bavarian export article under the international crowd's nose, Büttenpapierfabrik Gmund presents itself at the internationally most important print- and paper fair Drupa, which is celebrated in Düsseldorf every 5 years. The paper fascination was materialized through walls of folding paper. Hundreds of sheets fan across the fair stand's walls and invite visitors to touch and dive into the world of Gmund.
Fotocredits: meierei