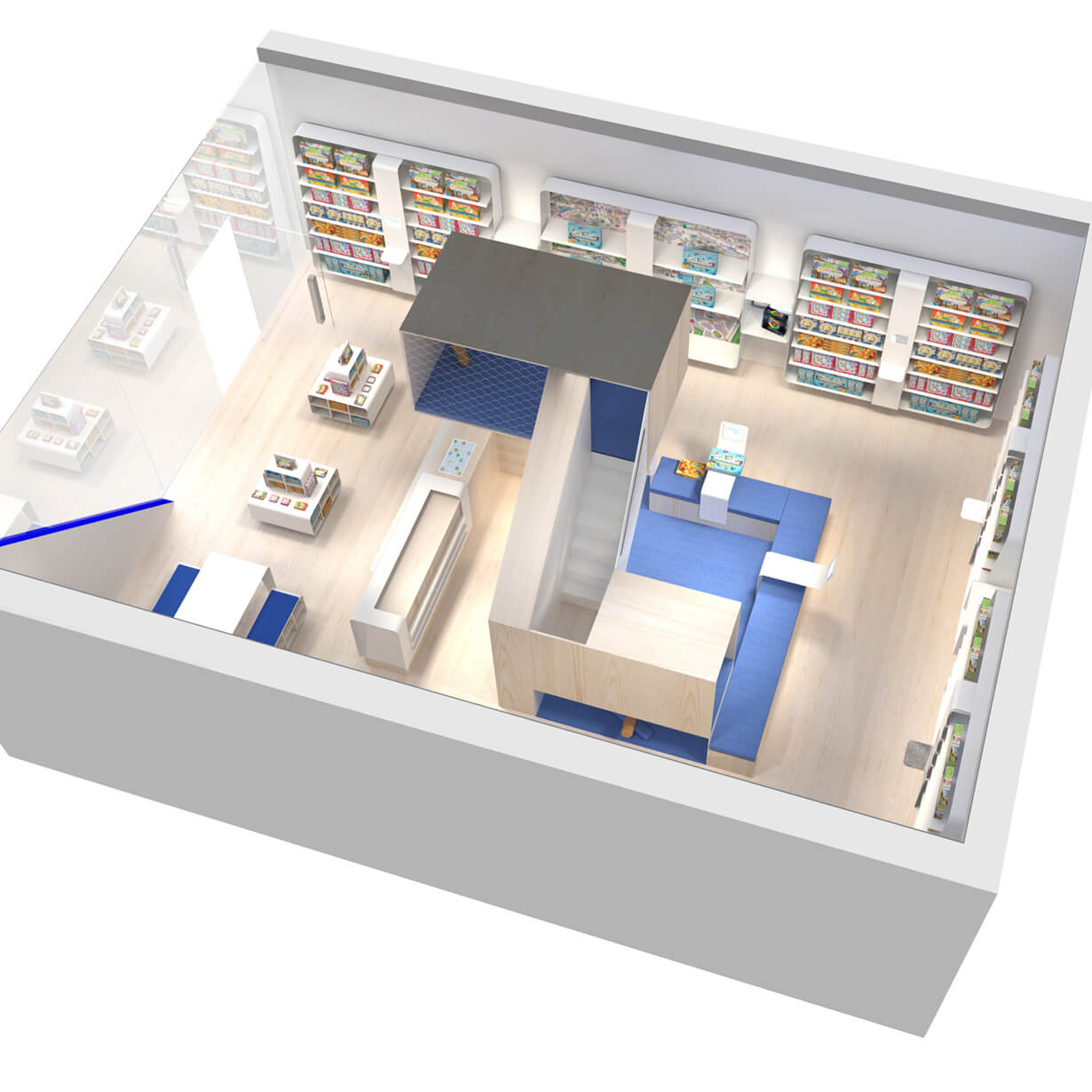 Ravensburger
Gestaltung Shopkonzept im Auftrag von Serviceplan
München
Mai 2015 – Juli 2015
Eintauchen in eine Ravensburger-Welt, spielen im Baumhaus oder in einer Höhle und sich dabei verlieren in den Spielewelten des renommierten Herstellers – das sollte im neuen Shopkonzept möglich sein.
Eine zentrale Raumskulptur vereint Rückzugsecken für Kinder und Bänke mit Informationstableaus für Eltern. Die Wände zeigen eine Übersicht der enorm großen Auswahl an Spielen, die durch digitale Medien erklärt und vermittelt werden. Mit der Shop-Kennzeichnung an der Fassade wird der neue Auftritt eingeleitet.
Ravensburger
Shop concept design on behalf of Serviceplan
Munich
May 2015 – July 2015

Diving into a world of Ravensburger, playing in a tree house or a cave while loosing yourself  in the game realms of this well-known manufacturer in doing so – this was supposed to be possible in the new shop concept.
A central room sculpture unites corners for kids to withdraw and benches with information tableaus for parents. The walls show an overview of an enormous selection of games, which are explained and conveyed by digital media. The new appearance is introduced by the shop's label on the front.