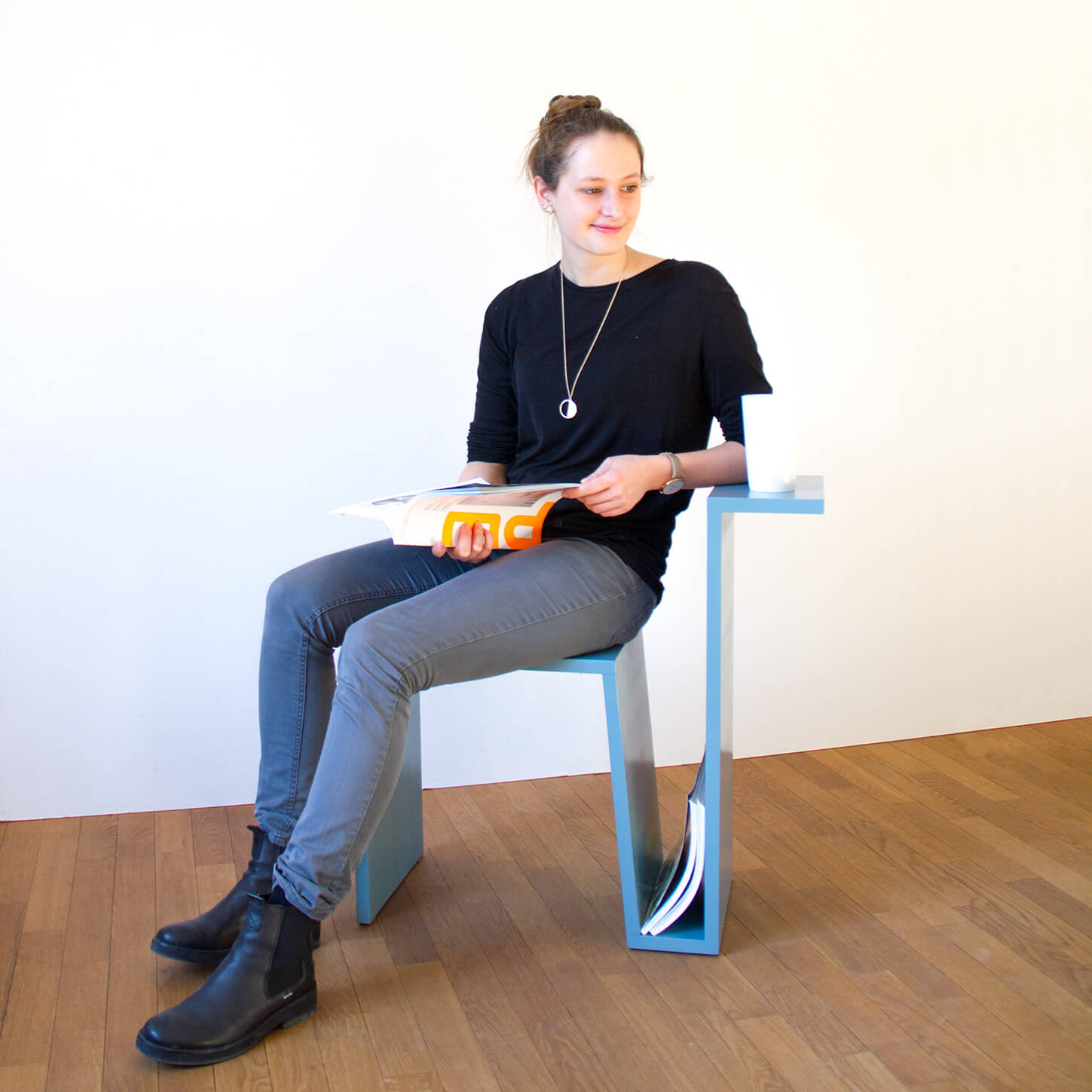 Entwurf von Einzelmobiliar für den Fachverband Schreinerhandwerk Bayern
München
Jan 2005
Auch der Schreinerberuf poliert an seinem Image.
Nicht nur individuell verarbeitetes Maßholz sondern auch gestalterisch anspruchsvolles Mobiliar soll dem Handwerksberuf zugeordnet werden. Weg von massiv hin zu innovativ lautet das Motto, das ein Imagemöbel signalisieren wird: "Ein Einzelmöbel, für jeden Schreiner produzierbar, handwerklicher Charakter, ökonomische Produktionskosten und innovatives Design". Die Entwürfe des Hockers "h1", des Tisches "t2" und der Leuchte "l1" setzen die geforderten Parameter auf verschiedenen Niveaus um. Ein Spiel mit klassischen Eckverbindungen, neue Spanntechniken oder auch Licht zeigt, welches Potenzial in dem Material Holz und dem dazugehörenden Verarbeitungsweisen steckt.
Design of individual furnishings for the Industrial Union of Carpenters of Bavaria
Munich
Jan 2005

Even the carpenter profession aims to improve its image. Not only individually processed proportioned wood, but also artistically challenging furniture should be associated with this profession. Away from massive towards innovative is the new motto which will mark an 'image furniture'. "An individual furnishing, producible for every carpenter, artisan character, economic production costs and groundbreaking design." The designs of the stool 'h1', the table 't2', and the lamp 'l1' transcribe the required parameters on different levels. Playing with classic corner joints, new techniques of strains or even light shows the potential contained in the materials of wood and the processing works that go along with it.
Fotocredits: Danièle Fluri
Modelcredits: Andrea Lang