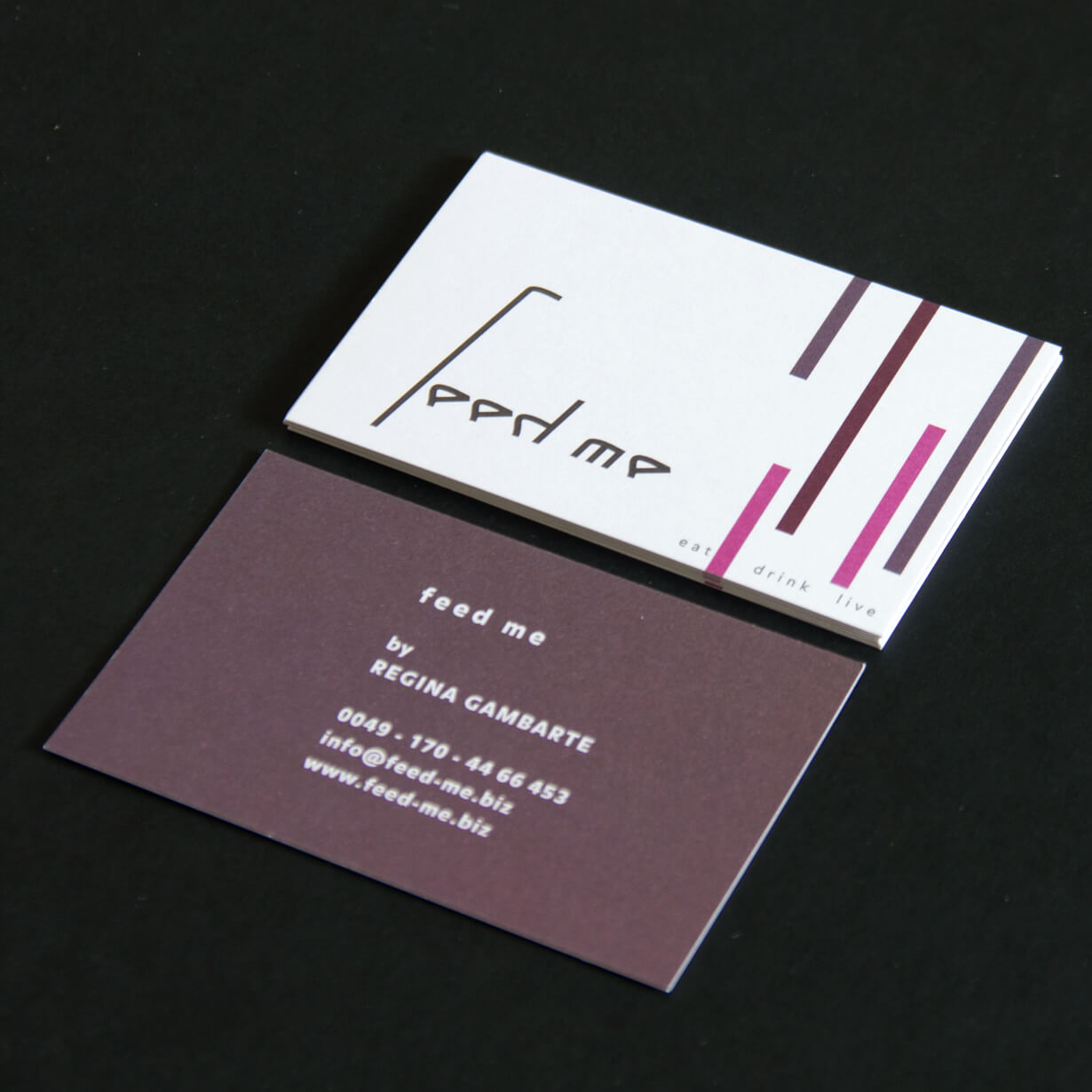 Logoentwurf, Geschäftsausstattung, Firmenbroschüre / Leporello,
Design und Entwicklung der Speisekarten München, Dez 2005 – Apr 2006
hungry? – feed me!
mit gutem Essen, feinen Getränken, aber auch schönen Räumen und sympathischen Menschen!
Ein Logo wurde entwickelt für eine Sache, die bereits lange und sehr erfolgreich läuft. Dahinter steht ein breit gesetztes Konzept, das über pure Gastronomie hinausgeht. Die Betreiber zweier bekannter Münchner Lokale (Volksgarten und KostBar) suchten einen Namen für ihr Schaffen, mit der Vorgabe, die bestehenden Logos gestalterisch zu integrieren. Der farbige Barcode definiert die Variabilität der Projekte, fasst stilistisch zusammen und bietet Raum für Erweiterung.
Das Booking und Briefing des Fotografen, die Gestaltung der Firmenbroschüre sowie die Betreuung der Produktion sichern die erfolgreiche Realisierung einer Firmenpräsentation. Alles eine Handschrift, alles ein Profil, alles food for you!
Logo design, office furnishing, company booklet/Leporello, design and development of the menus, Munich, Dec 2005 – April 2006
Hungry? – feed me!
With great food, fine drinks but also beautiful rooms and pleasant people!
A logo was developed for something that has been running very successfully for a long time. Behind it is a wide-ranging concept, expanding beyond pure gastronomy. The operators of two well-known Munich restaurants (Volksgarten and Kostbar) were looking for a name, demanding to integrate the existing logo in the new design. The colorful barcode defines the variability of the projects, combines stylistically and offers room for expansion.
The booking and briefing of the photographer, the design of the company brochure as well as the supervision of the production guarantee the successful realization of a company's presentation. All is one handwriting, all is one profile, all food for you!