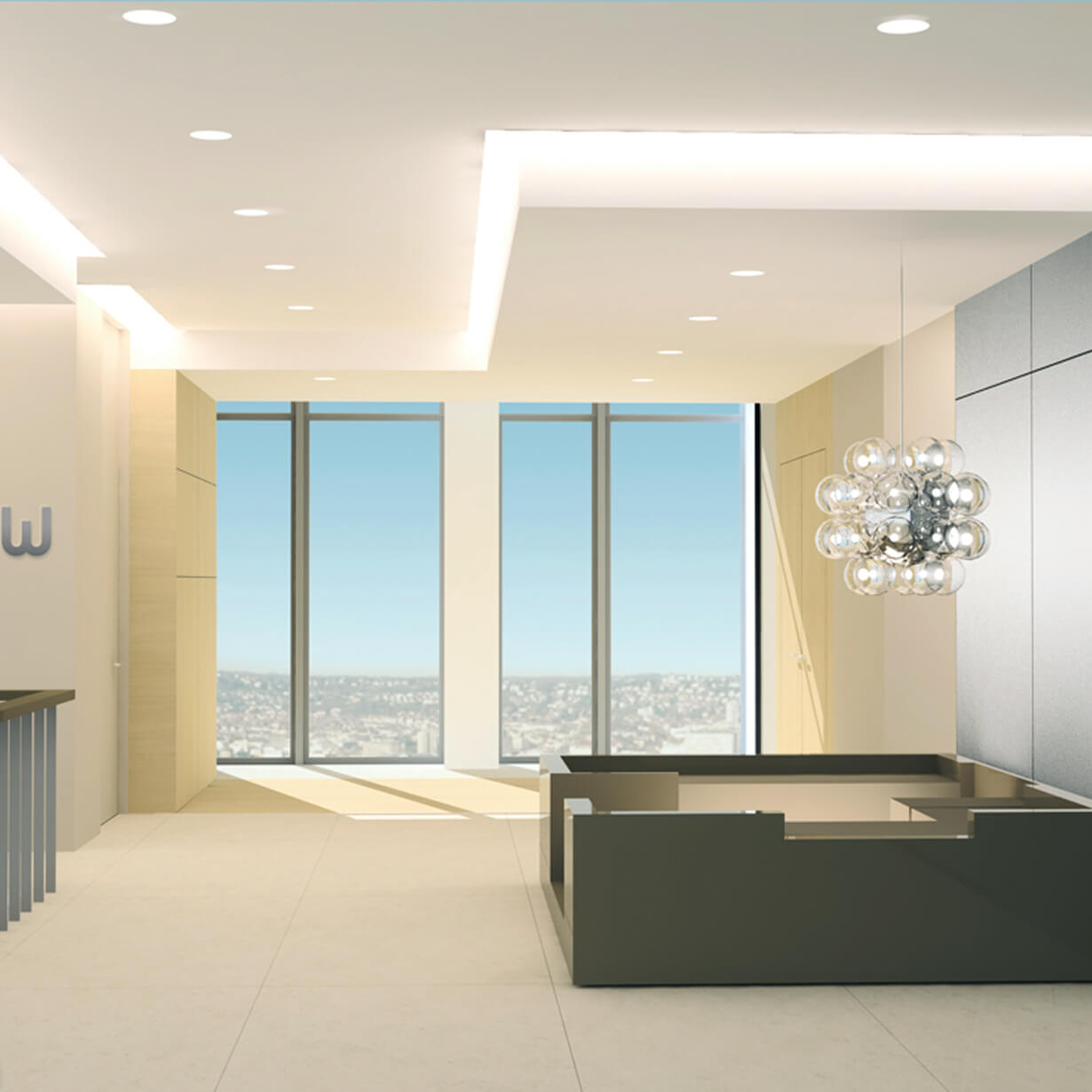 Gestaltung der Vorstandsetagen der EnBW
Energie Baden-Württemberg AG Projektgemeinschaft mit atelier sv für
Schreinerei Mittermaier
Competition / Wettbewerb
München
Jan 2007 – Feb 2007
Energie wird immer bedeutender. Die Konzerne, die dahinter stehen, auch. Entsprechendes gilt für die Entwurfsarbeit dieser Vorstandsetage im 14. und 15. OG. Solide und hochwertige Materialien in einer gefassten Strenge dominieren die Räumlichkeiten. Das Konzept arbeitet mit einer ausgeprägten Geradlinigkeit, sowohl bei den Einbauten als auch bei der Lichtgestaltung. Ergänzend dazu wird edles Mobiliar gewählt. Da weiß man sofort: Hier sitzt der Chef.
Design of the floors of the EnBW board (Energy Baden-Württemberg AG), project cooperation with atelier sv for joinery Mittermaier
Competition
Munich
Jan 2007 – Feb 2007

Energy is becoming more and more significant. The concerns standing behind it are, too. The same applies when considering the design of the board levels on the 14th and 15th floor. Solid and high-grade materials dominate the spaces within a certain strictness. The concept works with a pronounced straightforwardness, concerning the installations as well as lighting design. Additionally, precious furniture is selected. One knows right away: This is where the boss sits.