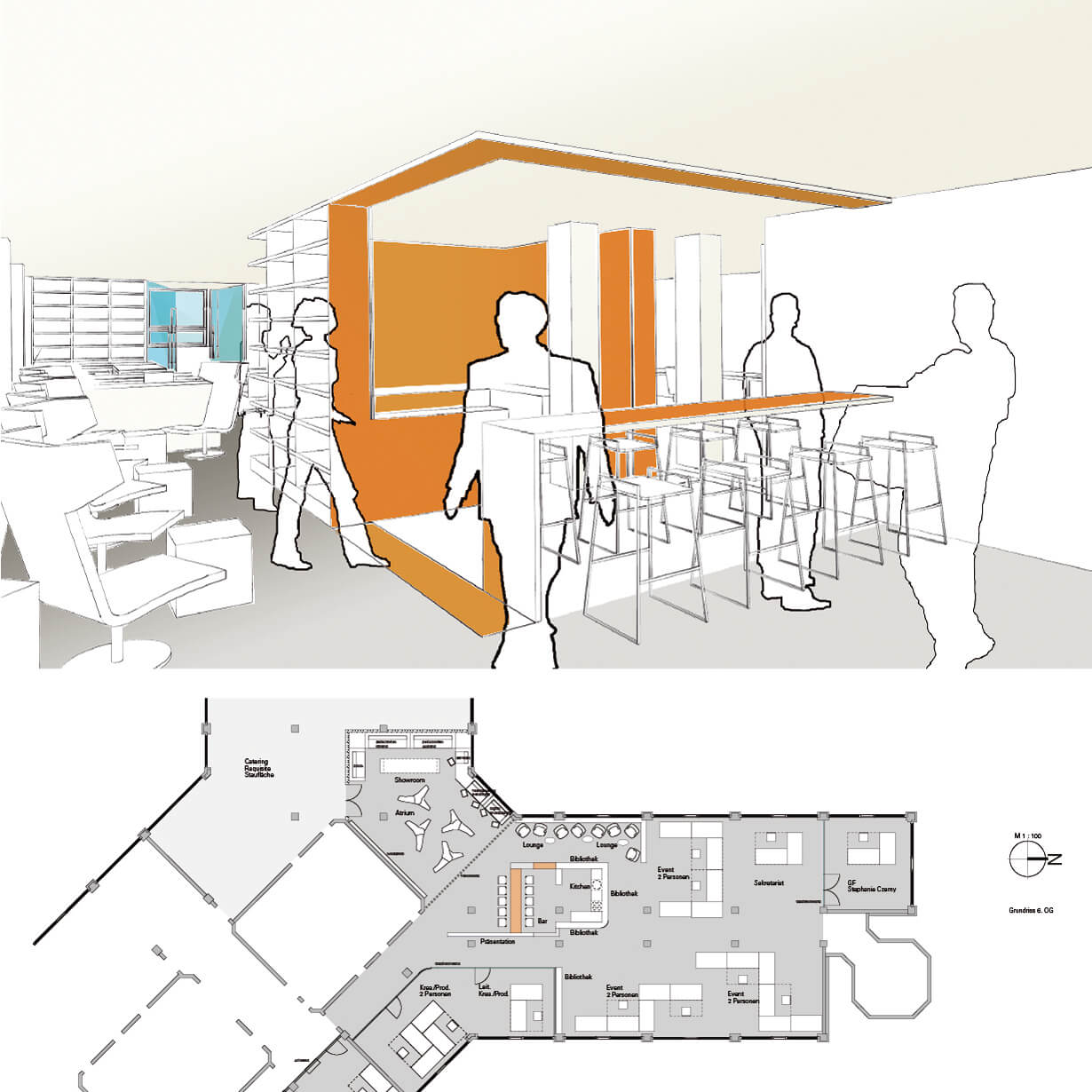 Gestaltung der repräsentativen Büroräume für Hubert Burda Media
Competition / Wettbewerb
München
März – Jun 2006
Eine Firma, die von Kommunikation lebt, wünscht sich ein unkonventionelles Konzept für ihre Strategieabteilung, sprich den Kopf des Unternehmens.
Das Aus und Ein von Menschen mit ihren Informationen soll gebündelt werden, in diversen Plattformen
zum Ideenaustausch und für Neuentwicklungen. Offene Plätze, wie Atrium und Lounge, waren ebenso gefordert, wie beruhigte Zonen und Brainboxes zum Nachdenken und natürlich auch flexible Bürostrukturen zum Arbeiten –
davon lebt man ja Schluß endlich.
Design of the representative offices for Hubert Burda Media
Competition
Munich
March 2006 – Jun 2006

A company living off of communication asks for an off beat concept for its strategy department, the head of the corporation. The coming and going of people with their information needs to be bundled in diverse platforms to exchange and to develop new ideas. Open spaces, such as an atrium and a lounge were just as demanded as zones for relaxation, brain boxes for thinking and naturally flexible office structures for working – after all, this is how you make your living.